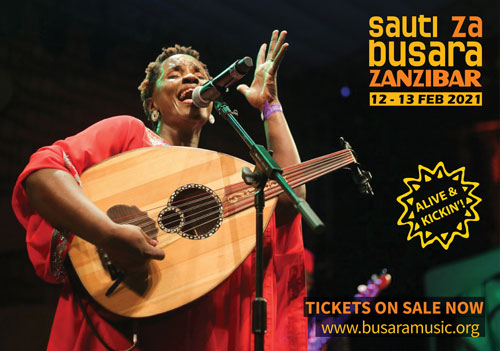 Sauti za Busara 2021
Sauti za Busara ni tamasha la muziki wa kiafrika ambalo huandaliwa na Busara Promotions kila mwaka mwezi wa pili. Busara Promotions ni taasisi isiyo ya kibiashara imesajiliwa na Baraza la Sanaa Zanzibar mwaka 2003. Katika Busara unapata kusheherekea tamaduni mbalimbali na maonyesho la laivu, Tamasha linatoa ajira katika tasnia ya muziki wa Afrika Mashariki na kubadilishana na ukanda mwingine wa Afrika.
Muziki wa kiafrika unawaunganisha watu na kusheherekea. Mchanganyiko wa wasanii wa kipekee na wadau katika tamasha la Sauti za Busara ndio chachu ya mafanikio. Watu 29,000 kutoka pande tofauti za dunia walihudhuria siku nne za tamasha mwezi wa pili 2020, mwezi mmoja tu kabla ya kesi ya kwanza ya virusi vya corona kutangazwa Tanzania.
Tunashukuru, idadi ya vifo bado ipo chini kwenye nchi hii. Hata ivyo, kwa kuzingatia vizuizi vya kusafiri na kutokuwa na uhakika mwingine, tamasha letu lijalo litakuwa kwa siku mbili. Tutaonyesha dunia kwamba mziki wa kiafrika bado unaishi na una nguvu, na kuonyesha jinsi muziki wetu una mchango kijamii, kitamaduni na kiuchumi.
Vipaumbele vyetu ni kwa wasanii, wageni, wazanzibar na watanzania na wote wanaohusika na maandalizi ya tamasha. Hatua zaidi za kiusalama zitachukuliwa kuhakikisha Sauti za Busara 2021 inazidi matarajio.
Tamasha lijalo la Sauti za Busara litarindima katika viunga vya Mji Mkongwe kuanzia Tarehe 12 – 13 Februari 2021
Ngome Kongwe, jukwaa kuu litajumuisha viundi 14 kutoka Zanzibar, Tanzania, Uganda, Afrika Kusini, Mozambiki, Ghana, Gambia, kisiwa cha Reunion, Moroko na Algeria (vitathibitishwa)
Punguzo kubwa la Tiketi linapatikana mpaka 31 Oktoba 2020
Busara Xtra pia ni matukio mbalimbali yanakayoandaliwa na wenyeji yatafanyika Zanzibar na viunga vyake kuanzia tarehe 7 – 14 Februari 2021
Karibuni sana.
---
Sauti za Busara 2020: Love Live Music
by CL Films, 6 April 2020
Sauti za Busara 2020 attracted 29,000 people over four days, united in celebration of African music under African skies. Watch highlights here, including Mamy Kanouté (Senegal), Siti & the Band (Zanzibar), Onipa (Ghana/UK), Pigment (Reunion), FRA! (Ghana), Sibusiso 'Mash' Mashiloane (South Africa), Wakazi (Tanzania), TaraJazz (Zanzibar), Seun Olota (Nigeria), Kaloubadya (Reunion) and more…
---
Latest Media Coverage– See more
Sauti za Busara: musical bridge between Africa and Colombia
by El Espectador, 24 Sept 2020
Interview with director of the pan-African music festival Sauti za Busara (Sounds of wisdom), which is celebrated in Zanzibar, Tanzania, since 2003. Connecting with Pacific Music Festival Petronio Álvarez and other African music festivals across UK and Brazil, with thanks to the British Council Colombia. (English y espanol) … read more
---

Sauti za Busara festival set to downsize in 2021
by The Citizen, 18 Sept 2020
With new leadership in Zanzibar after October's elections, Sauti za Busara intends to lobby government authorities to support arts and culture. Festival director Yusuf Mahmoud says for this to happen "we need to prove with unquestionable data the many ways that music and the arts contribute to society.
For example, festivals in Zanzibar market the destination globally, attract visitors in large numbers, keep our heritage alive, create jobs, build skills, reduce poverty and build respect for cultural diversity. Music is a universal language that communicates heart-to-heart and recognises no borders." … read more
---
The music must go on! #SOULIDARITY for African musicians – Official Trailer
---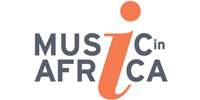 Tanzania: Sauti za Busara fest downscaling in 2021
By Music in Africa, 28 Aug 2020
Sauti za Busara (SzB) is one of the few African music festivals that held an in-person event in 2020. This was just before COVID-19 restrictions on international travel and public gatherings were introduced around the world in March and April. The organisers have now announced that the 2021 edition will go ahead but with a modified programme, new dates and a reduced number of … read more
---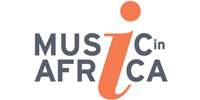 Top 10: Sauti za Busara founder Yusuf Mahmoud
by Music in Africa, 24 July 2020
As part of Music In Africa's Top Ten series, we invited Sauti za Busara founder Yusuf Mahmoud to curate a playlist of his 10 favourite African songs. His playlist features musicians from Mali, Nigeria, Zambia, Tanzania, Ghana, Zanzibar, DRC and Senegal… read more
---